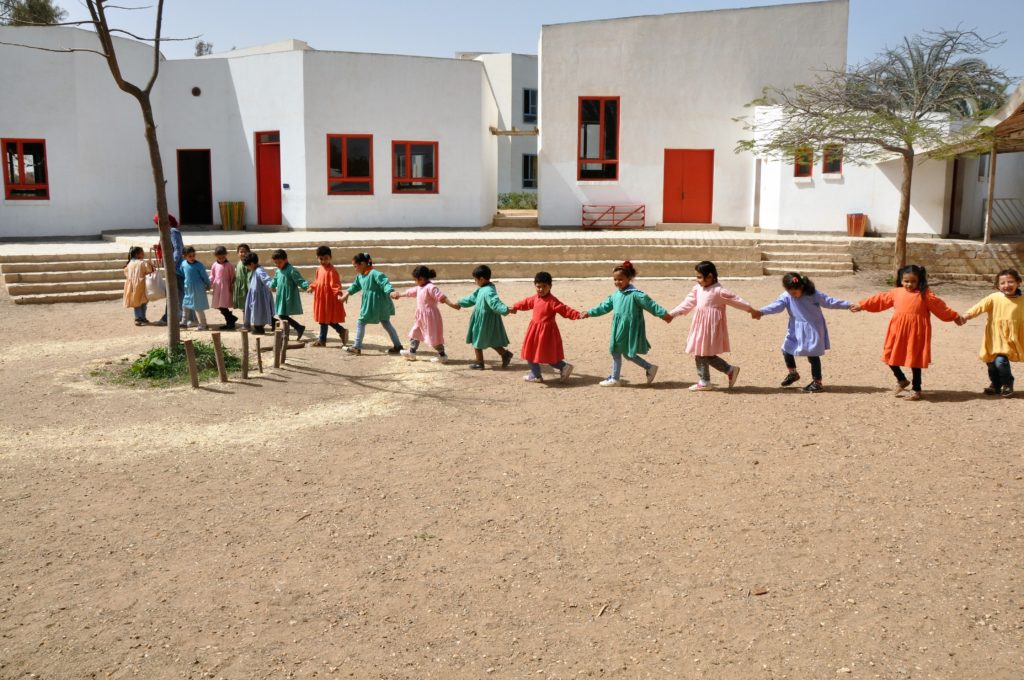 A Small Step for Us, a Big Step for the Babies
Many years ago, SEKEM established the SEKEM Kindergarten as a nursery that was also to provide services to young mothers working in SEKEMs factories. Over the years, the small facility has grown and become indispensable to many workers on the original SEKEM farm. In 2012 the much-liked service has received an addition. A new group specifically dedicated to caring for babies and toddlers has been inaugurated. The new offering is again aimed at young mothers working in the factories on the farm. Due to its central and easily accessible location, working mothers can now bring their children with them even if they are still very young. They may be brought in at 8 in the morning right before the regular work day starts. Mothers will then pick them up again by 5pm in the evening when they leave the premises.
Creative and Interactive Children through Holistic Education
The SEKEM Kindergarten was founded under the umbrella of the SEKEM Development Foundation amid the green fields of the SEKEM farm. It is open to all children of SEKEM employees and children from the surrounding villages.
The SEKEM Kindergarten provides a strong foundation for children to develop and become active participants in life-long learning process. The program is designed for children from four to six years, with special pedagogic emphasis on creative play and discovery to ensure the individual and social development of each young child.
As young children live in a rich world of imagination, play and discovery, they are completely open and deeply influenced by all that surrounds them. The sensory experiences play a major role in their development. The little child grasps the world through his fingers and embarks in discovering it. In a loving and secure environment, the children learn about themselves and their world.
Their days are filled with practical and artistic work, imaginative play and fairy tales, puppetry and music, circle games and healthy outdoor pursuits. Great emphasis is put on the development of all senses, in particular on the children's imagination and creativity.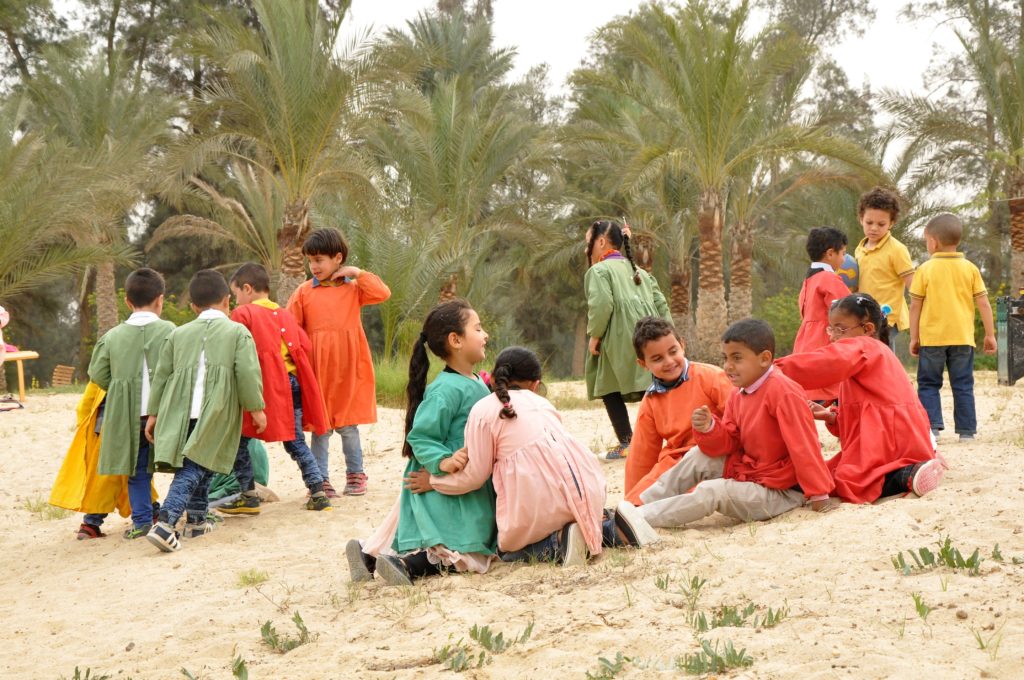 Touching the World – Experience Life Through Interactive Science
The SEKEM Environmental Science Center (SESC) offers interactive science classes on environmental topics to students from the SEKEM Community, as well as from local and international schools. The one-day field trips consisting of practical activities cover a wide variety of subjects including chemistry, biology, physics and geography.
More Good Reasons for SESC
To strengthen the concept of learning outside the classroom
To teach environmental sciences and it's principles
To use inquiry-based and hands-on educational methods
To increase the environmental awareness
To enable students to participate in society
To foster creative thinking among students